We came to a major decision this past week – the 2,500 pound, 135 horsepower, propane-fueled, hydraulically powered hexapod robot will be named… Stompy.
(It was a close thing, to be sure. We were split 10 to 8 between Stompy and Fluffy. Stompy seemed more unique and somehow more appropriate, though).
Today's class was largely a workday. Dan gave a presentation on an introduction to controls systems and, specifically, the choices we've made thus far to ensure robust control of the hexapod. The controls group then chugged away at the Leg Cart simulation, while the mechanical group hit up the welding shop for a blitz of manufacturing. I think/hope we're about a week away from assembling the full Cart, but we'll see how it goes this weekend.
One big thing that got done – I finished the first round of concept art for the project. Given the parameters we've been working so far, the design techniques we're aiming for, and the major components we've selected, I give you a first glimpse at Stompy: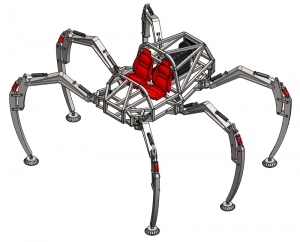 Note the two seats side by side. This is no solo ride.
You may be confused as to how large this robot is. The distance between the centers of the two middle legs, folks, is currently 17 feet. That's about a lane of traffic… and a half. The bottom of the frame is over 6 feet off the ground. To give you an idea of how big that really is, check out this comparison to a shoddily rendered version of my car.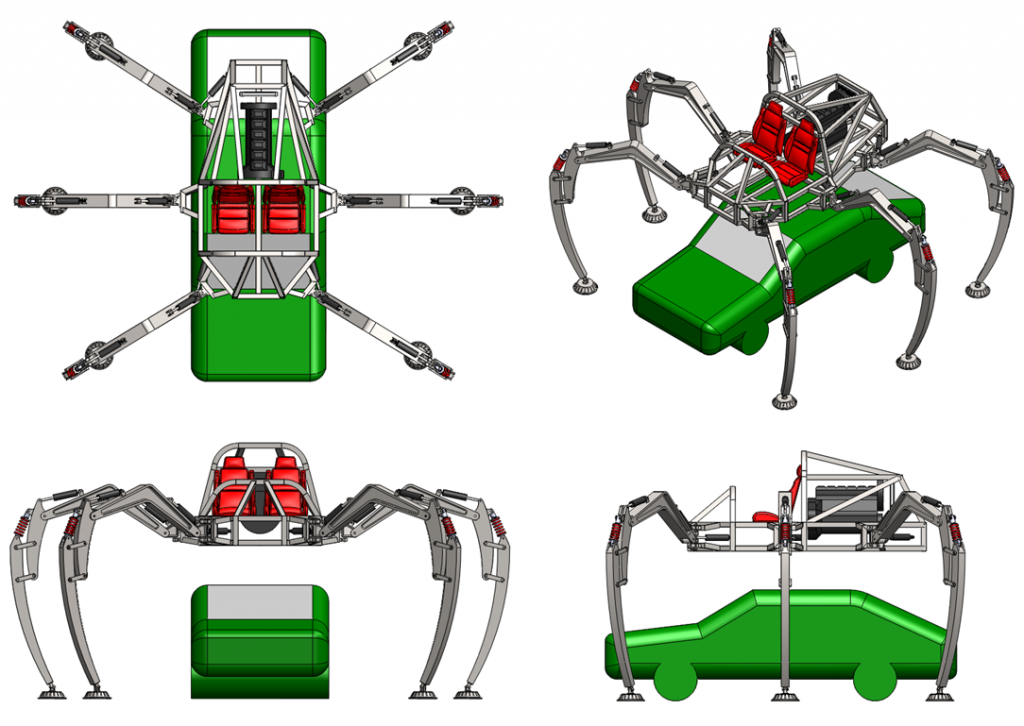 Stompy is coming, folks. Get ready.